Going abroad with Erasmus +
To go to one of the 33 member countries of Erasmus + program (like in any other country in the world) you will have to follow an international mobility process which mean:
Identify your destination; where do you want to go? Where can you go (legally and easily)?

Prepare your application (fill out the mobility agreement and improve your language level)

Ask for a financial help (from your French region, your actual company as an apprentice and your future company abroad)

Inform yourself about social security (it's different if you're within the EU or not)

Validate your stay abroad.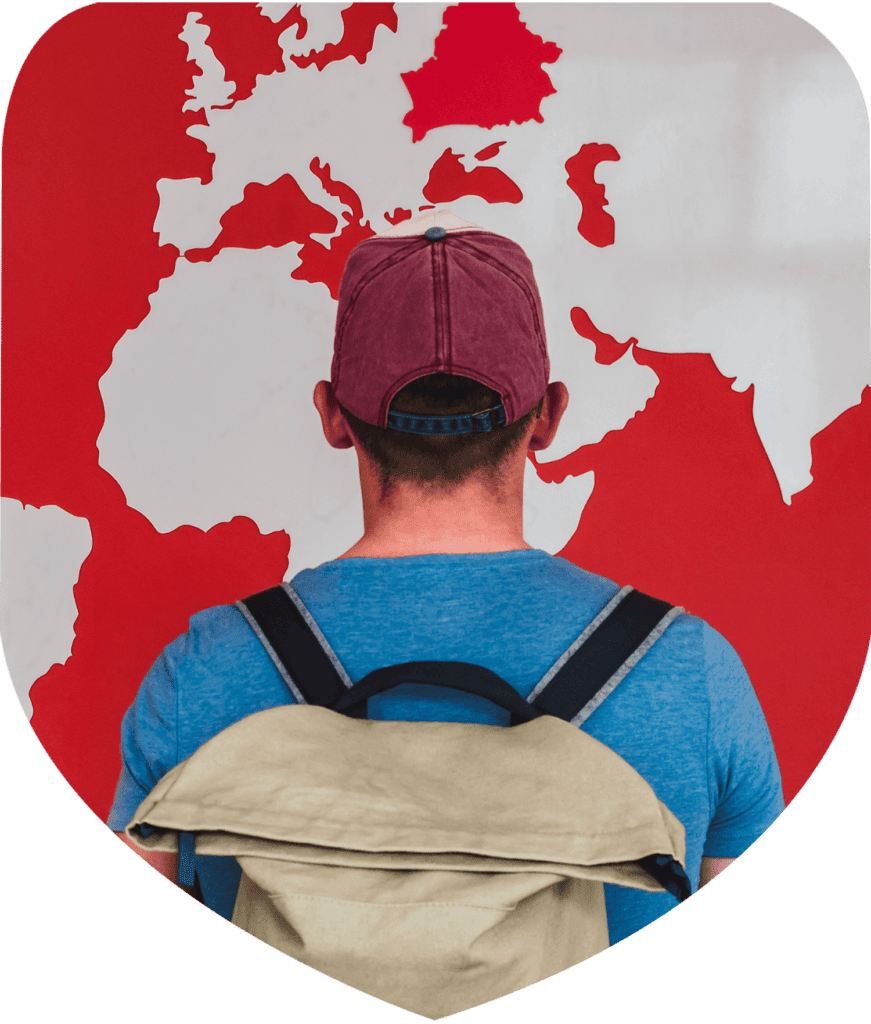 I'm an apprentice
I am a member of staff
The Erasmus+ program

for apprentices
The Erasmus+ program promotes mobility in Europe for apprentices, teachers and all staff in higher education establishments. Erasmus+ builds on more than 30 years of successful European Union programs in the fields of education, training and youth, covering the dimension of both intra-European and international cooperation.
Steps
Identify the host destination according to your possibilities related to your current employer (subsidiaries, suppliers, etc.), your relationships, etc.

Request financial support from your region, from the CFA by the skills operator (known as OPCO) from your employer, from the host organization…https://www.leem-apprentissage.org/fr/aides-regionales/

Fill in and send to g.dacunha@leem -apprentissage.org 3. the certificate for the payment of the OPCO aid,

Also send her your RIB and the transport invoices (round-trip plane or train ticket in your first name and NAME) for the payment of the OPCO scholarship: 70% one month before your departure (according to the date indicated on the agreement) and the balance of 30% on your return (on sending of the Certificate of end of mobility presence). You must keep your accommodation and catering invoices for sending (in a single pdf file) at the end of the mobility.

Also send her the HR contacts of your current employer and your host organization for DocuSign to sign the mobility agreement (short provision agreement for short mobility EN-FR or long mobility agreement with standby EN-FR) to the four parties (apprentice, employer in France, host organization abroad and cfa),

Prepare yourself linguistically https://academy.europa.eu/local/euacademy/pages/course/assessment-overview.php?title=english-placement-test

or for German : https://parkur.ofaj.org

Check the validity of your passport Administrative formalities – Ministry for Europe and Foreign Affairs (diplomatie.gouv.fr) and your vaccinations Health – Ministry for Europe and Foreign Affairs (diplomatie.gouv.fr)

If you are going to the EU, ask for your EHIC https://www.ameli.fr/assure/adresses-et-contacts/votre-carte-vitale-carte-europeenne-d-assurance-maladie-ceam/commander-une-carte-europeenne-d-assurance-maladie-ceam .

Ask for a certificate of civil liability insurance abroad with the amount of medical expenses and any medical repatriation included in your insurance.

Find your accommodation on site (with the help of the host organization)

Register on the Ariane service of the French diplomacy to be informed in real time Connection – Ariane – France-Diplomatie.

Indicate ICE (In Case of Emergency) next to the name of the person to contact in the event of an emergency and specify it to your N+1 on site.

Have the End of Mobility Presence Certificate completed by the host organization during the last days of the mobility..

Validate your mobility with the Europass mobility : Welcome! | Europass Mobility (europassmobilite.fr)

Complete the satisfaction questionnaire : End of mobility satisfaction questionnaire
Inclusion and diversity
The Erasmus+ program aims to promote equal opportunities and equal access, inclusion, diversity and equity through all of its actions. The aim is to develop projects that promote equal opportunities for the benefit of people with fewer opportunities due to their social, economic, cultural background, their disability, their origin or their place of residence.
The program provides institutions and participants with specific mechanisms and resources. Additional financial aid will be offered to participants when applying for mobility.
For people with a disability or long-term illness (ALD) or another justified reason likely to hinder the realization of the mobility, a request for reimbursement of the expenses necessary for the mobility may be submitted to the agency in France.
Eco-responsible means of transport
The Erasmus+ program asks higher education institutions to make participants aware of the various measures they can take during their stay abroad to reduce the carbon footprint and the environmental footprint of their mobility activities. Additional support is provided for the use of sustainable means of transport for mobility purposes.
Mobility of the apprentices : 
Do an internship mobility in Europe
Eligible destination and course of the internship
The internship must take place :
– in one of the 26 member countries of the European Union (excluding France) after the United Kingdom has left the European Union: Germany, Austria, Belgium, Bulgaria, Cyprus, Croatia, Denmark, Spain, Estonia, Finland, Greece, Hungary, Ireland, Italy, Latvia, Lithuania, Luxembourg, Malta, Netherlands, Poland, Portugal, Czech Republic, Romania, Slovakia, Slovenia, Sweden;
– as well as in one of the following 6 third countries:
Iceland, Liechtenstein, Norway, Türkiye, North Macedonia and Serbia.
The mobility must not take place in a European institution or in an organization financed by European funds. : http://europa.eu/about-eu/institutions-bodies/index_fr.htm
Aid amount
Destination countries participating in the Erasmus+ program are divided into three groups. The amount of financial assistance is calculated based on the cost of living in the country where the exchange will take place. The aid is distributed within the limits of the credits allocated to the consortium (cfa LEEM and partners). It may be partial and not cover the entire duration of the stay.
For 2023, the following packages have been set :
Leem Apprentissage CFA international mobility FAQ
What impact will this mobility have on my apprenticeship contract?
There are two different statuses: suspension and standby. The impact on the work-study contract is therefore also different (status and salary in particular).
For mobility of up to 4 weeks (known as short mobility), with a secondment agreement, the apprenticeship contract, employee status and salary are maintained.
For mobility of more than 4 weeks (known as long mobility), with a standby agreement, the apprenticeship contract and salary are suspended.
Will I be able to claim any assistance?
Who are my contacts?
Your contacts for international mobility are the educational managers of the partner establishments and the LEEM CFA international mobility officer.
On site, abroad, you can refer to the international mobility officers or the human resources managers of the host organisation.
How long does the mobility scheme last?
It is the partner educational establishment that determines the duration of the mobility.
International mobility is a requirement for the award of an engineering degree. It lasts a minimum of 17 weeks for student engineers and 9 weeks for apprentice engineers.
What social security scheme will I have abroad?
The social security system abroad is maintained in the EU. Remember to ask your CPAM for your European Health Insurance Card (EHIC).
Outside the EU, it is advisable to take out additional insurance. It is essential to have third-party liability insurance abroad (to ensure that medical expenses are properly covered and in the event of medical repatriation).
Erasmus + mobilities for teaching and professional training allow to send staff from schools in one of the 33 countries of Erasmus + program.
Every person from staff working as a teacher, a trainer, an international mobility responsible, or working about strategic development in a public or private organization (or her subsidiary/antenna) in a teaching or professional training organism is concerned.
Mobilities allow to participate to:
a teaching mission abroad (to give classes/training period) including for companies' workers (as trainer, tutor, or apprenticeship masters);

a training activity abroad: training period or observation in company or professional schools;

a preparatory visit in a European host partner to plan a future apprentice's mobility.