Biotechnologies and biotherapies
Spécialisation Infectiologie
Biotechnologies manager
ESTBB - École Supérieure de Biologie, Biochimie, Biotechnologies
The
course
Une spécialisation en infectiologie et biotechnologies pour rejoindre les postes scientifiques de niveau Bac+5 dans les industries du vivant (biotechs, pharma, véto, cosméto, environnement…) et participer à toutes les étapes de l'élaboration d'un nouveau produit biotech.
Le TITRE RNCP niveau 7 « Manager en Biotechnologies spécialisation Infectiologie » répond à deux objectifs :
– se spécialiser en infectiologie (bactériologie, virologie, mycologie et parasitologie, épidémiologie), un domaine de la biologie très dynamique et aux applications industrielles nombreuses
– se préparer à des postes à responsabilité dans les bio-industries par les outils de management et de gestion de projet
La formation prépare ainsi aux postes d'ingénieur pour piloter des projets scientifiques dans les industries pharmaceutiques, vétérinaires et de biotechnologies.
Online registration
Pace of learning
Année 4 - Novembre à août
7 à 8 mois en entreprise
Année 5 - Janvier à septembre
7 à 8 mois en entreprise
Teaching methods
Cours d'amphi, TD et TP, avec vidéo projection et travaux de groupes
Knowledge control
Selon les UE : contrôle continu, rendu de rapport, soutenance orale, examen écrit terminal
Pour l'évaluation des périodes en entreprise : évaluation par le maitre d'apprentissage, rapport de mission avec soutenance devant un jury.
The professions

associated

.
See all professions
Our apprenticeships offer training in development, production, quality, regulatory affairs, legal affairs, health economics, clinical research, pharmacovigilance and marketing.
La formation « Manager en Biotechnologies spécialisation Infectiologie » propose 450 h / an d'UE théoriques.
DOMAINE Infectiologie
– Biologie moléculaire et cellulaire
– Immunologie
– Microbiologie
– Bactériologie infectieuse
– Virologie
– Parasitologie et mycologie infectieuse
– Méthodes expérimentales
– Conduite d'un projet scientifique
– Analyse statistique des données
– Communication scientifique
DOMAINE Environnement de l'entreprise
– Découverte des secteurs d'activité et des métiers possibles
– Enjeux et exigences des entreprises
– Exigences réglementaires
DOMAINE Compétences managériales
– Business game
– Portefeuille de compétences
– Management de projet
– Développement de projet en entrepreneurial
DOMAINE Humanités : Sciences et Société
– Enjeux sociétaux (Bioéthique, Droit des échantillons…)
– Anglais
La spécialisation inclut 6 à 8 mois / an de mission en entreprise.
Les personnes en situation de handicap souhaitant suivre cette formation sont invitées à nous contacter directement afin d'étudier ensemble les modalités d'accès requises.
60%
of graduates
have a job after
the course
34 k
The average salary of a graduate
Admission
requirements
Accès en Année 4 : Diplôme de niveau Bac+3 en Sciences de la Vie validé (ou équivalent)
Accès en Année 5 : Master 1 en Sciences de la Vie validé (ou équivalent)
Les étudiants de plus de 30 ans peuvent bénéficier d'un contrat de professionnalisation.
Dossier de candidature à télécharger sur le site de l'ESTBB

Selection
procedure
File examination and selection interview.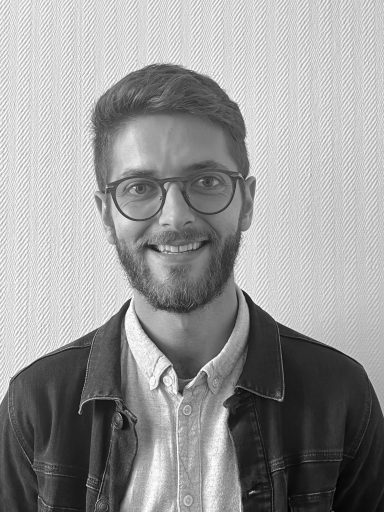 ESTBB - École Supérieure de Biologie, Biochimie, Biotechnologies
Campus Saint-Paul 69002 Lyon
Educational establishment
Are you interested in this course?