Parcours Microbiologie
Professional bachelor in analytical and experimental biology
ESTBA - Ecole Supérieure des Techniques de Biologie Appliquée
The
course
Une formation complète qui vous apporte les compétences nécessaires pour intégrer le domaine de la microbiologie.
La licence professionnelle « Biologie analytique et expérimentale » parcours Microbiologie vous formera à la microbiologie et à la qualité ainsi qu'à toutes les techniques utilisées en recherche, développement ou en analyse dans les laboratoires de microbiologie. De nombreux secteurs d'activités recherchent ces compétences à savoir l'industrie agroalimentaire, cosmétique, pharmaceutique, les industries spécialisées dans la dépollution ainsi que les laboratoires d'analyses médicales.
Online registration
Pace of learning
Septembre à Juin
3 (à 4) semaines de cours / 6 semaines en entreprise
Juillet à Septembre
plein temps en entreprise (hors semaine d'examens)
Teaching methods
Cours d'amphi, TD et TP, avec vidéo projection et travaux de groupes.
Knowledge control
Selon les matières : examen écrit terminal, soutenance orale ou contrôle continu. Mémoire avec soutenance devant un jury mixte (enseignants et professionnels).
The professions

associated

.
See all professions
Our apprenticeships offer training in development, production, quality, regulatory affairs, legal affairs, health economics, clinical research, pharmacovigilance and marketing.
La Licence Professionnelle « Biologie Analytique et Expérimentale » propose 580 heures de formation sur 12 mois.
Parcours Microbiologie
UE1 : Formation scientifique
– Etude du microorganisme
– Systématique microbienne
– Identification microbienne génomique et phénotypique
UE2 : Formation technique
– Microbiologie appliquée à la fermentation
– HACCP et Microbiologie appliquée à l'agroalimentaire
– Microbiologie appliquée à l'environnement
– Microbiologie appliquée à la pharmacie
– Microbiologie appliquée à la biologie médicale
UEs communes aux 2 parcours
UE3 : Formation aux outils de communication et à la vie en entreprise
– Communication et connaissance des métiers
– Anglais
– Informatique et biostatistiques
– Bonnes pratiques de laboratoire et bonnes pratiques de fabrication
– Hygiène, sécurité et qualité
UE4 : Projet tuteuré
UE5 : Apprentissage en entreprise
Les personnes en situation de handicap souhaitant suivre cette formation sont invitées à nous contacter directement afin d'étudier ensemble les modalités d'accès requises
50%
continue
their studies
71%
of graduates
have a job after
the course
22.5 k
The average salary of a graduate
Admission
requirements
Etre âgé(e) de moins de 30 ans pour bénéficier d'un contrat d'apprentissage et avoir validé:
– DUT Génie Biologique
– BTS Biotechnologies
– BTS Bio Analyses et Contrôles
– BTS Analyses de biologie médicale
– Licence 2 Biologie
– Licence 2 Biologie, chimie, physique et sciences de la terre
Les étudiants de plus de 30 ans peuvent bénéficier d'un contrat de professionnalisation.
Dossier de candidature disponible sur le site Internet de l'ESTBA : https://www.estba.org/formulaire_candidature_bac3/

Selection
procedure
File examination and selection interview.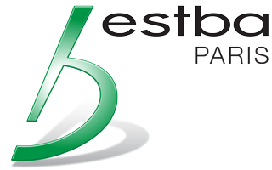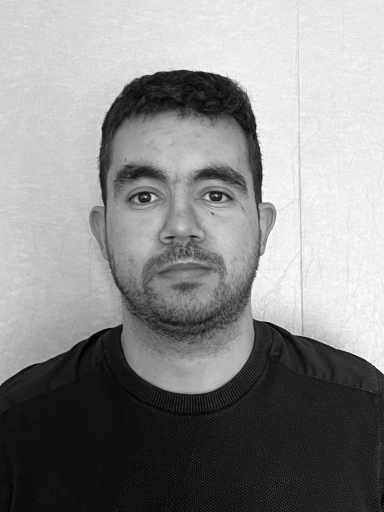 ESTBA - Ecole Supérieure des Techniques de Biologie Appliquée
56 rue Planchat 75020 Paris
Educational establishment
Are you interested in this course?