Mention Santé
Master 2 clinical research and pharmacovigilance
Faculté de Médecine Saint-Antoine - Service de Pharmacologie
The
course
Une formation générale en recherche clinique qui vous permet d'acquérir une spécialisation nécessaire afin de répondre à un besoin croissant de personnel qualifié dans les métiers de la recherche clinique médicale.
Selon les options choisies, possibilité de s'inscrire en parallèle à un ou aux DU(DIU) suivants : DIU FARC-TEC, DIU MPP, DU GBM.
Le Master 2 « Recherche Clinique et Pharmacovigilance » en apprentissage vous permet d'assister les investigateurs et / ou le promoteur dans l'organisation, la mise en œuvre et le suivi des études de recherche clinique dans le domaine de la santé (gestion du protocole, création des cahiers d'observations, gestion de la logistique en amont et durant l'essai, monitoring, assurance qualité…).
Vous participerez aux activités de l'équipe chargée de la Vigilance pour la gestion des données et la préparation des dossiers.
Vous maitriserez les bases des outils de data management et biostatistiques appliqués à la recherche clinique et comprendrez les conséquences qui en découlent.
Pour finir, vous saurez ce qui est nécessaire pour décrire des résultats et préparer le rapport final d'études.
Online registration
Pace of learning
Mi-septembre à avril
cours/entreprise
Mai à septembre
entreprise
Teaching methods
Cours d'amphi, TD et TP, avec vidéo projection et travaux de groupes.
Knowledge control
Selon les matières : examen écrit et / ou contrôle continu. Projet tutoré avec soutenance devant un jury de professionnels.
The professions

associated

.
See all professions
Our apprenticeships offer training in development, production, quality, regulatory affairs, legal affairs, health economics, clinical research, pharmacovigilance and marketing.
Le Master 2 « Recherche Clinique et Pharmacovigilance » propose 450 heures de formation sur 12 mois.
La réussite au Master nécessite de valider 60 ECTS (30 ECTS pour les UE théoriques et 30 ECTS pour le projet tutoré).
UE Obligatoires (27 ECTS) :
-Introduction à la médecine et aux pathologies
– Bases méthodologiques des essais cliniques et législation
– Structure et Organisation de la Recherche Biomédicale publique et privée
– Logistique et suivi des essais
– Pharmacovigilance, vigilance et gestion du risque dans les essais
– Gestion des échantillons biologiques en recherche clinique
– Bases générales de communication orale et écrite dans les essais
UE Optionnelles :
– Pharmacogénétique et médecine de précision
– Pharmacovigilance avancée
– Valorisation de la recherche ou comment aller de l'innovation au marché
Les personnes en situation de handicap souhaitant suivre cette formation sont invitées à nous contacter directement afin d'étudier ensemble les modalités d'accès requises

93%
of graduates
have a job after
the course
40.5 k
The average salary of a graduate
Admission
requirements
Etre âgé(e) de moins de 30 ans pour bénéficier d'un contrat d'apprentissage et avoir validé :
– 5ème année de Pharmacie validée ou être titulaire du diplôme de Docteur en Pharmacie
– 1ère année de Master validée en rapport avec la santé ou les sciences (médicaments, biologie, chimie…)
– Paramédicaux ayant validé un M1
D'avril à juin
Inscription en ligne obligatoire sur e-candidat de Sorbonne Université : https://master-sante.sorbonne-universite.fr/mentio…

Selection
procedure
File examination and selection interview.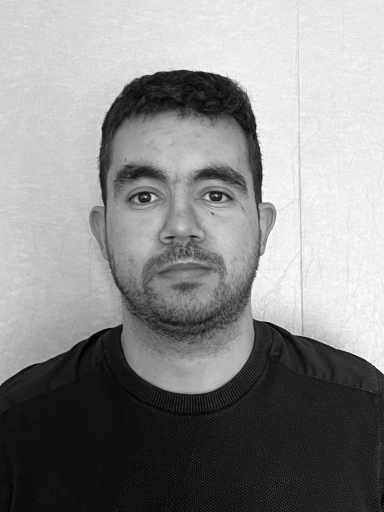 Faculté de Médecine Saint-Antoine - Service de Pharmacologie
27 rue Chaligny 75012 Paris
Educational establishment
Are you interested in this course?