Assistant engineer in biology, biochemy and biotechnologies
ESTBB - École Supérieure de Biologie, Biochimie, Biotechnologies
The
course
Une formation professionnalisante courte préparant après 3 ans d'études au métier d'assistant ingénieur (ou technicien supérieur) dans les laboratoires de recherche publique et les laboratoires des industries du vivant (biotechs, pharma, véto, cosméto…).
Le TITRE RNCP niveau 6 "Assistant Ingénieur en Biologie-Biochimie-Biotechnologies" est une formation professionnalisante en 3 ans, avec des modalités pédagogiques axées sur la pratique : très nombreux TP, stages, alternance… La formation amène des connaissances scientifiques solides dans tous les domaines des Sciences de la Vie ainsi qu'une réelle autonomie dans la réalisation d'expériences au laboratoire.
Elle permet d'accéder au métier d'Assistant Ingénieur (ou Technicien Supérieur) au laboratoire : préparer les réactifs et les échantillons biologiques, mettre en œuvre des protocoles pour réaliser les expériences, analyser et interpréter les résultats obtenus, rédiger des rapports, entretenir le laboratoire et gérer les stocks…
Online registration
Pace of learning
Octobre à mars
2 mois de cours / 2 mois en entreprise
Avril à septembre
temps plein en entreprise (sauf 2 semaines en juin)
Teaching methods
Cours magistraux, TD et TP, avec vidéo projection et travaux de groupes.
Knowledge control
Selon les UE : contrôle continu, rendu de rapport, soutenance orale, examen écrit terminal
Pour l'évaluation des périodes en entreprise : évaluation par le maitre d'apprentissage, rapport de mission avec soutenance devant un jury
The professions

associated

.
See all professions
Our apprenticeships offer training in development, production, quality, regulatory affairs, legal affairs, health economics, clinical research, pharmacovigilance and marketing.
La formation propose près de 1 800 h de formation sur 3 ans, dont plus de 30 % de TP au laboratoire, réparties sur 4 grands domaines :
Biologie, Biochimie, Biotechnologies :
Biologie cellulaire
Biologie moléculaire
Biochimie
Physiologie
Biologie des organismes
Immunologie
Bactériologie
Biologie du développement
Culture cellulaire
Hérédité
Génie génétique
Virologie
Biologie du cancer
Bio-informatique
Chimie :
Chimie de la matière
Chimie analytique
Chimie organique
Compétences transversales :
Outils mathématiques
Biostatistiques
Thermodynamique
Informatique
Anglais
Connaissance de l'entreprise
La formation inclut 2 missions au laboratoire :
3 à 4 mois de stage en fin de 2ème année
7 à 8 mois de mission en alternance en 3ème année
Les personnes en situation de handicap souhaitant suivre cette formation sont invitées à nous contacter directement afin d'étudier ensemble les modalités d'accès requises.
60%
continue
their studies
40%
of graduates
have a job after
the course
22.5 k
The average salary of a graduate
Admission
requirements
En 3ème année : avoir validé un des BTS ou DUT suivants :
DUT Génie Biologique option Analyses biologiques et biochimiques
DUT Génie Biologique option Bio-informatique
BTS Bioanalyses et contrôles
BTS Biotechnologies
BTSA Analyses agricoles, biologiques et biotechnologiques (Anabiotec)
Pour prétendre à un contrat d'apprentissage en 3ème année de la formation, il faut être âgé(e) de moins de 30 ans.
Les étudiants de plus de 30 ans peuvent bénéficier d'un contrat de professionnalisation
En 1ère année : sur Parcoursup
En 2ème et 3ème année : Dossier de candidature à compléter en ligne sur le site internet de l'ESTBB

Selection
procedure
File examination and selection interview.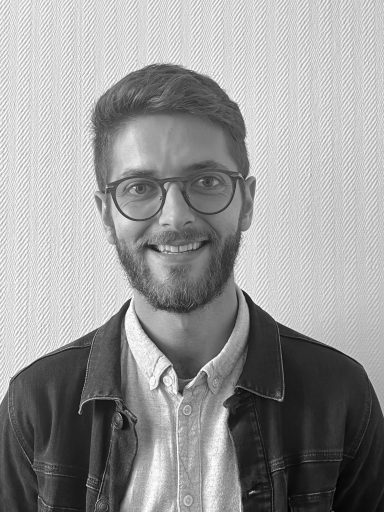 ESTBB - École Supérieure de Biologie, Biochimie, Biotechnologies
Campus Saint-Paul 69002 Lyon
Educational establishment
Are you interested in this course?