Mention Industries pharmaceutiques, cosmétologiques et de santé : gestion, production, et valorisation
Professional bachelor Development Production and Pharmaceutical Engineering
Faculté de Pharmacie - Université Clermont-Ferrand
The
course
Formation pratique et théorique, appliquée au milieu professionnel, pour exercer dans le domaine du développement, de la fabrication et du contrôle des médicaments, en intégrant toutes les contraintes et selon les normes actuelles de qualité totale.
La licence professionnelle « Développement Production et Ingénierie Pharmaceutique » vous permettra d'acquérir un profil spécifique adapté à l'industrie pharmaceutique ou cosmétologique pour intégrer rapidement les structures de développement, les ateliers de fabrication, les services de contrôles et d'assurance qualité ainsi que les laboratoires de recherche.
Grâce à cette formation, vous deviendrez un technicien apte à intervenir à différents niveaux depuis le développement et la production des produits (depuis le stade paillasse jusqu'au stade semi industriel) en passant par la production industrielle, le contrôle qualité (physicochimique et microbiologique) et l'assurance qualité (amélioration continue du système d'assurance qualité).
Online registration
Pace of learning
Septembre à novembre
2 semaines de cours / 3 semaines en entreprise
Décembre à juin
1 semaine de cours / 3 semaines en entreprise
A partir de juillet
temps plein en entreprise
Teaching methods
Cours d'amphi, TD et TP, avec vidéo projection et travaux de groupes.
Knowledge control
Contrôle continu et examen écrit terminal ou soutenance orale
Mémoire avec soutenance orale devant un jury universitaire
Pour l'UE apprentissage : mémoire avec soutenance orale devant un jury universitaire et industriel
The professions

associated

.
See all professions
Our apprenticeships offer training in development, production, quality, regulatory affairs, legal affairs, health economics, clinical research, pharmacovigilance and marketing.
La licence professionnelle « Développement Production et Ingénierie Pharmaceutique » propose une formation théorique de 450 heures de cours (13 semaines) composée de 5 UE et une formation pratique en alternance en entreprise de 39 semaines.
Les unités d'enseignement permettent d'appréhender les différents aspects du développement, de la fabrication, du contrôle et de l'environnement spécifique du médicament et assurer ainsi la réussite de la formation en alternance en entreprise et l'insertion professionnelle.
UE1 : Outils Professionnels et développement personnel
UE3 :Contrôle qualité
UE2 : Outils de Production industrielle
UE4 : Construction et suivi de la Qualité
UE5 : Projet tutoré
UE6 : Apprentissage
Les personnes en situation de handicap souhaitant suivre cette formation sont invitées à nous contacter directement afin d'étudier ensemble les modalités d'accès requises.
25%
continue
their studies
75%
of graduates
have a job after
the course
25.8 k
The average salary of a graduate
Admission
requirements
Etre âgé(e) de moins de 30 ans pour bénéficier d'un contrat d'apprentissage et avoir validé :
DUT dont Mesures Physiques, chimie, Génie Chimique – Génie des Procédés
BTS dont Biotechnologie, Biophysicien de laboratoire, Qualité dans les industries alimentaires et les bioindustries, Esthétique-cosmétique, Chimie, Bioanalyses et contrôles, Analyses agricoles biologiques et biotechnologiques
L2 Physique Chimie, Chimie Biologie, Sciences pour la santé
Dossier de candidature disponible sur le site Internet de l'Université: www.ecandidat.uca.fr
Selection
procedure
File examination and selection interview.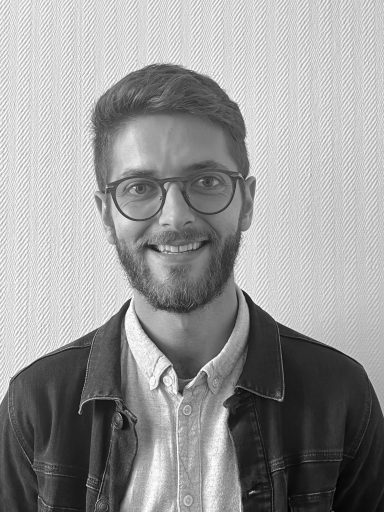 Faculté de Pharmacie - Université Clermont-Ferrand
28 place Henri Dunant 63001 Clermont-Ferrand
Educational establishment
Are you interested in this course?